Natural Horsemanship
Equipment and Rope Tack


browse the tack shop
Rope halters, leads, and reins
Ideal for horse training

Firm under pressure
Soft upon release

No hardware to break
Discounts, Custom Modifications and Affiliates
We invite trainers, clinicians, and non-profits to contact us regarding custom rope tack items made to your specifications. Have leads, reins, strings or halters made in the length, color, or special modification you use in your program. Take advantage of the 10% discount on all rope tack items when you order any combination of 10 items or more in a single order. Always have the right items on hand for new clients and clinics or become an affiliate and earn 10% per order referred from your website.
We support Kopper Top Life Learning Center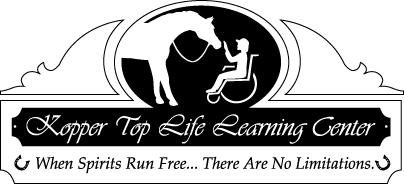 We support City Limits Ranch Natural Horsemanship Program which provides natural horsemanship opportunities to children, teenagers and at-risk youth.